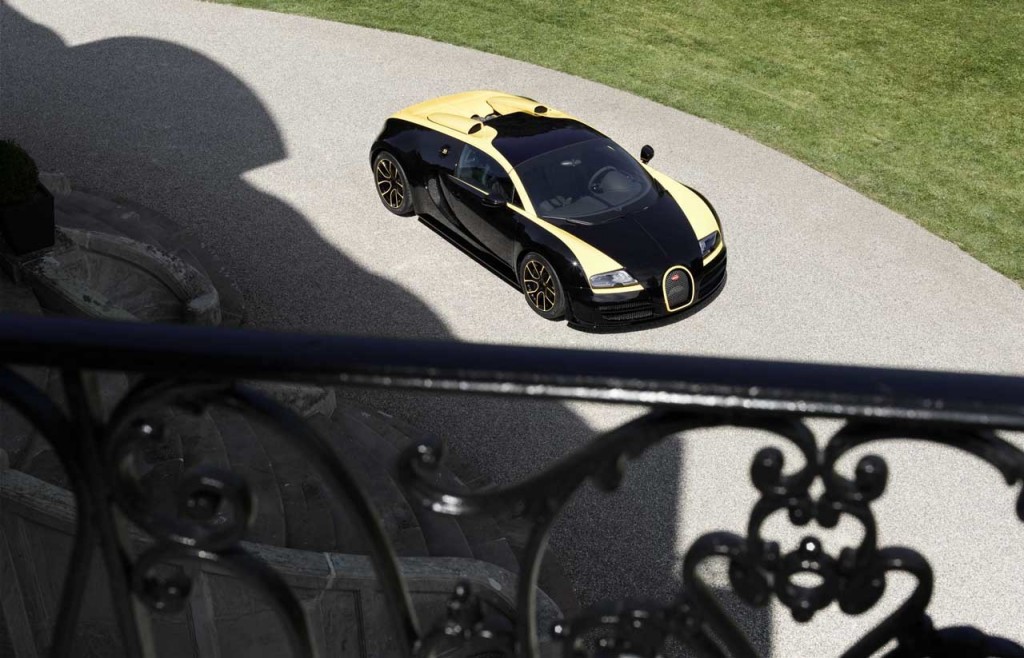 ADVERTISEMENT
In addition to the "Ettore Bugatti" Legend that was recently unveiled at Pebble Beach, the French exotic carmaker also showcased a one-of-the-kind Veyron Grand Sport Vitesse 1 of 1 edition custom made for a Singaporean customer. Wait, what! Whoa.
The Grand Sport Vitesse "1 of 1" takes inspiration from the brand's historical designs and vehicles.  The carbon-fibre body of the "1 of 1" was produced in black and yellow. Company founder Ettore Bugatti and his son Jean had a number of important cars finished in the classic duo-tone combination of black and yellow, including the Fiacre bodies of the Type 41 Royale, the Type 55 and the Type 44. For this reason, the "1 of 1" was presented to the customer next to a Type 44 which was provided by the Mullin Automotive Museum in Oxnard, USA, especially for this occasion.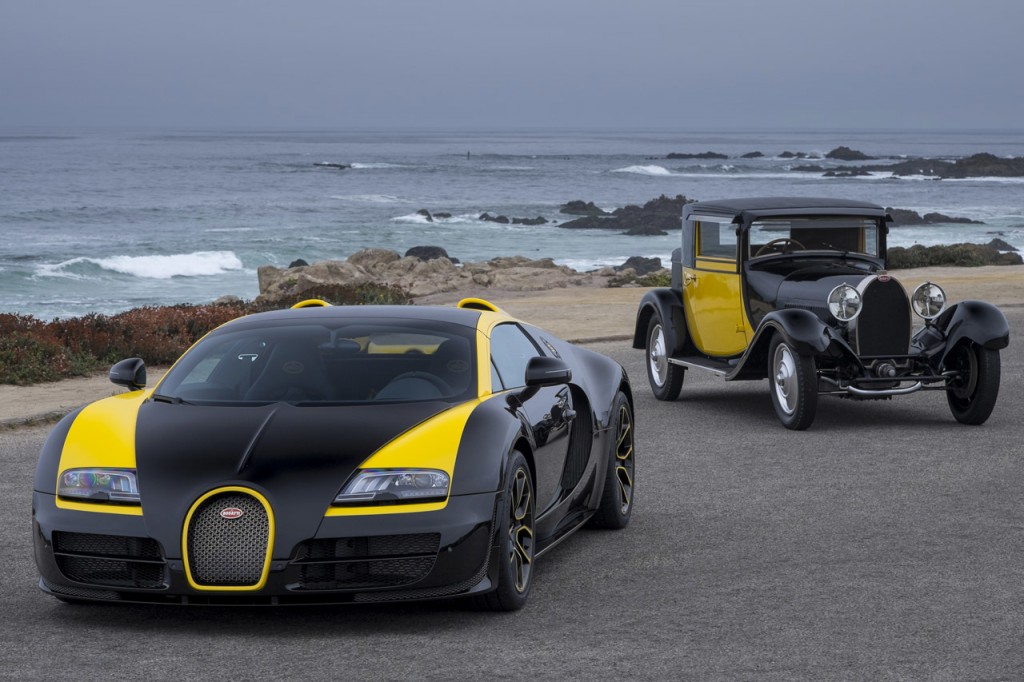 According to Bugatti, exclusiveness is extremely important to their customers, hence every little detail of the car is specially designed for its customer. For instance, the traditional expanded mesh grille was replaced in the Grand Sport Vitesse "1 of 1" with a grille in which the customer's initials, "PL", were laser cut. Apart from that, at the customer's request, a sketch of the Type 35 executed by a Bugatti designer has been rendered in the black carbon lid of the rear centre box between the seats. As a very personal touch, the Bugatti designers created a portrait of the customer and engraved it together with his name in the door sill trim.