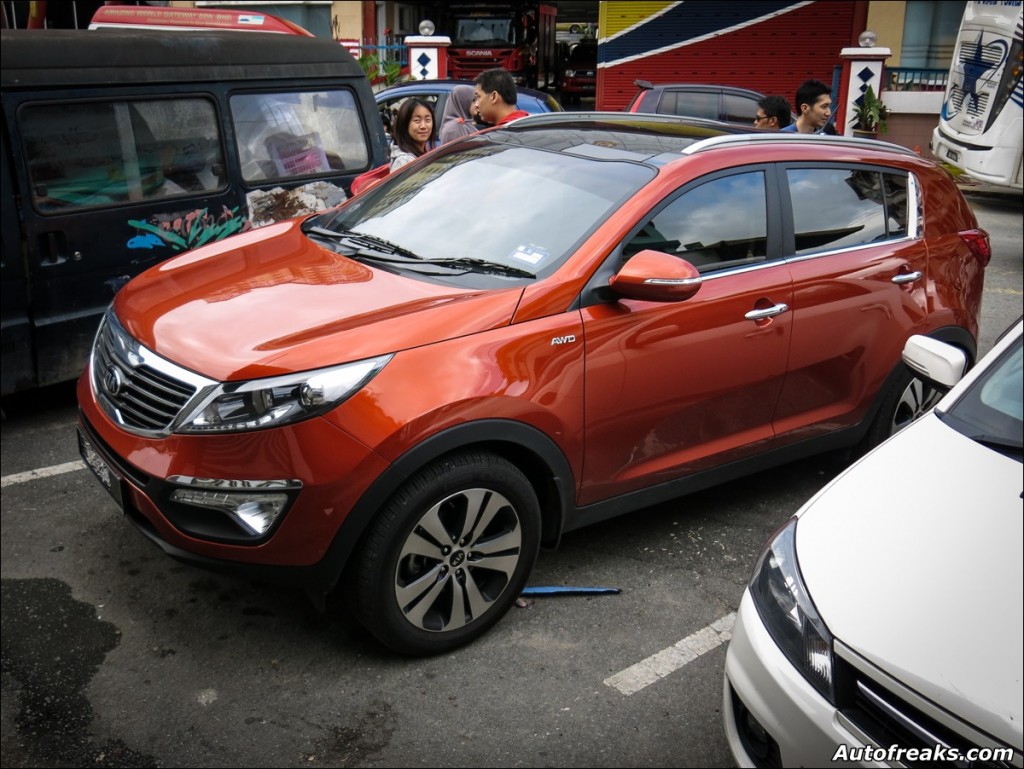 ADVERTISEMENT
I had an interesting mishap over the week. My first article which I wrote for this got wiped out. I think I probably didn't manage to save a draft of it before I accidentally closed my Chrome window. So let's not waste any more time and get right into the details. Last week I took a trip up to Cameron Highlands. I always loved trips around Malaysia and most of the time I always want to drive to the destination. My project manager once asked me why I was bonkers for wanting to drive to Kuala Terengganu and back to KL on the same day especially when the route took a total distance of more than 1,000km. My answer was always simple, it was fun to drive.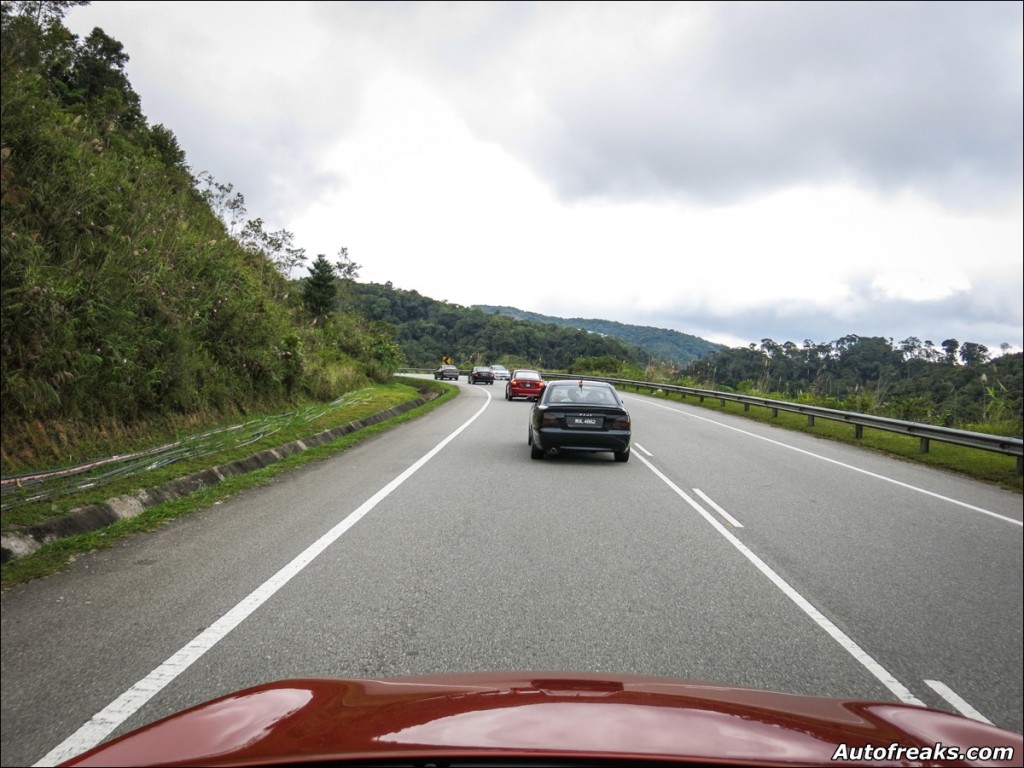 This time however, I was a passenger in a nice little SUV up to Camerons. The plan was to meet up in PJ and then take a drive to Ipoh where we would have lunch and then drive up to Camerons using the new Simpang Pulai route. The SUV was an orange KIA Sportage. Being the largest person in a group of 5, I was lucky enough to sit at the front throughout the journey. We had a total of 5 people in the car and it still felt spacious enough. It was right in the zone where, yes I feel that my space is violated but not enough to make it a nuisance for a 4 hour long journey.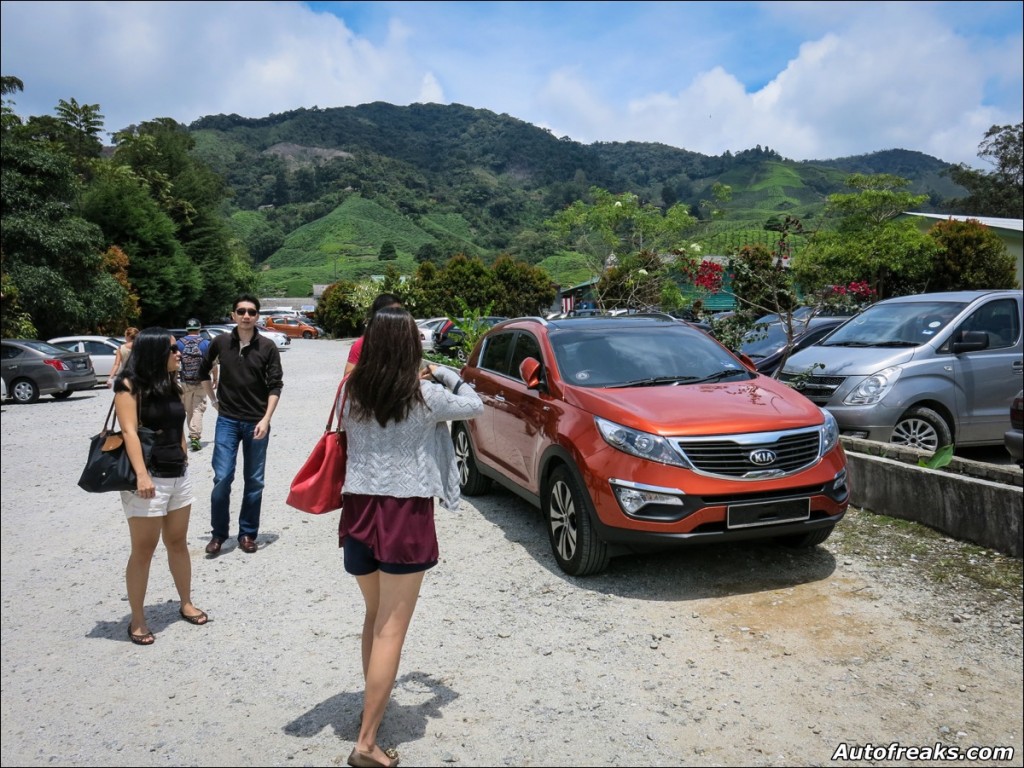 Travelling up the hill was when I first noticed that the car was underpowered. We had trouble keeping up with some of the faster cars and had a number of cars overtaking us. Throughout the way up, we even had some friendly SUV's tailgating us, trying to find soace to overtake us. Sporting a 2.0L engine producing 152hp and an AWD system, the Sportage was clearly struggling lugging a large buffalo like me about and 4 other passengers. Overtaking wasn't easy and due to the car tuned to have a peak torque at 4700rpm, you need to get the engine revving a bit before being able to cut the car in front of us.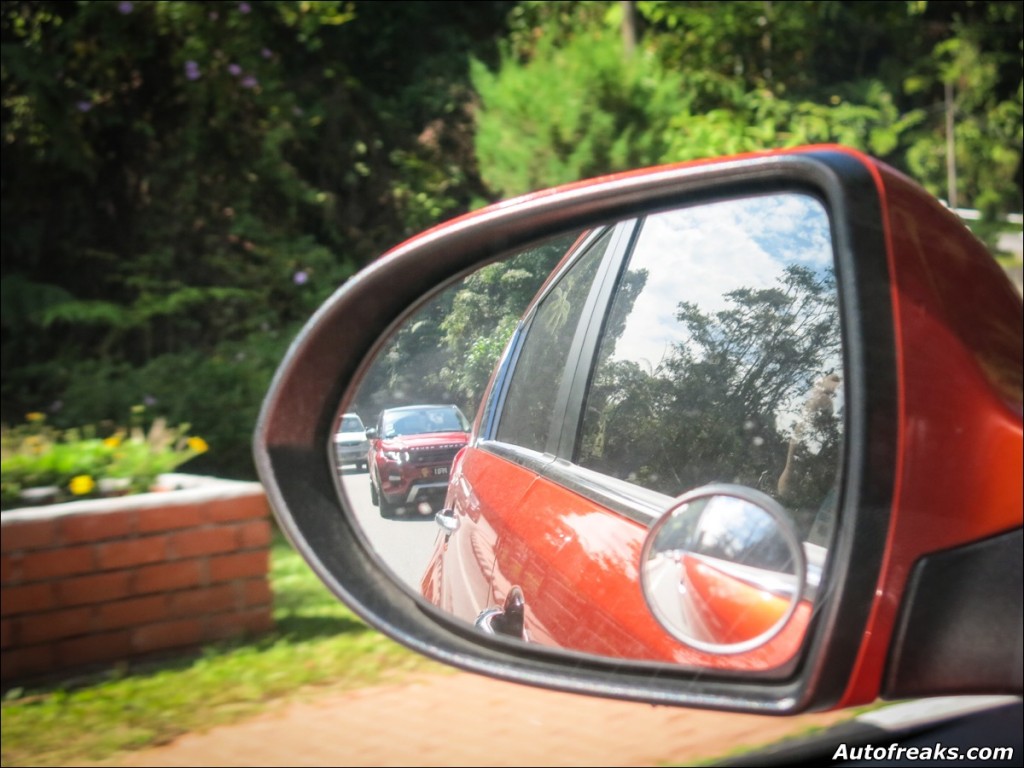 But coming back to my earlier point, not everyone thinks about pure car power alone. There are many factors that becomes an anchor for a person's choice in cars. What I did like was that there was a sunroof available. Being on a road-trip to the highlands, we just opened it up and enjoyed the cool breeze coming into the car that is until we reached near Brinchang and completely choked on the smell of the fertilisers. I still remember my friend complaining that after closing all the windows, she could still taste the smell of the fertilisers in her mouth.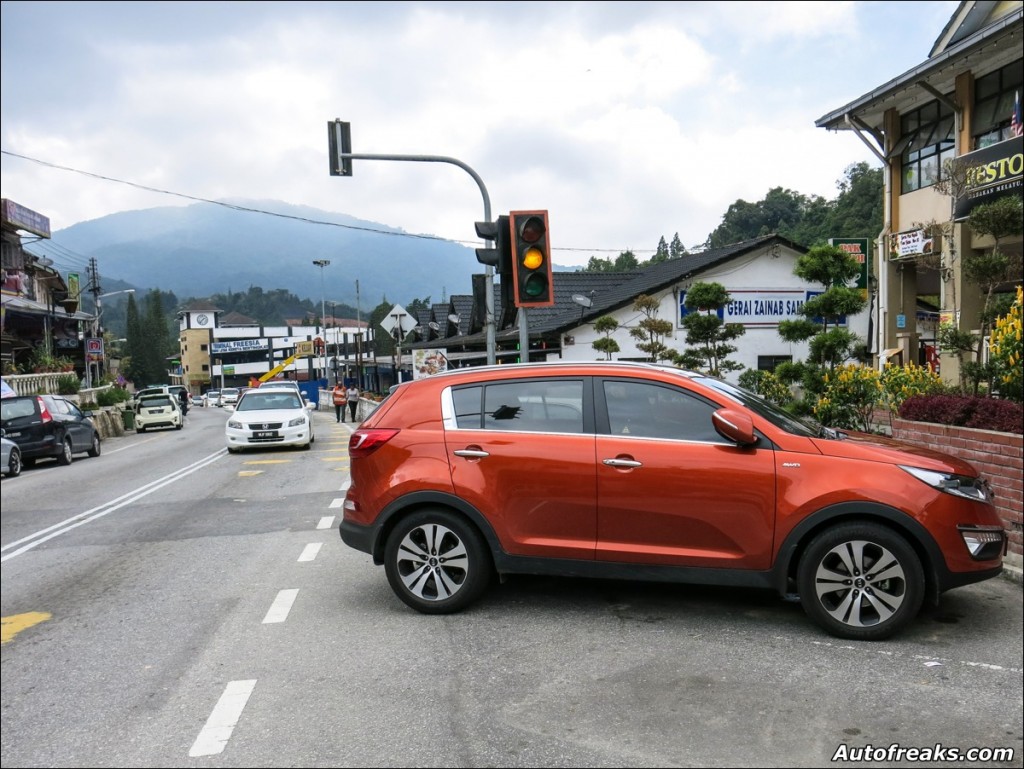 The Sportage was very comfortable, it had all the necessary bells and whistles which were useful day to day such as bluetooth connection between the phone and the stereo as well as a reverse camera which appears on the rear view mirror. The car is easy to drive and it isn't that large that parking is an issue. In the cabin it felt nice and quiet as well. Nothing was rattling and we could barely hear any wind noise. The radio was a little wonky because it kept on searching for a station to latch on to but the talking point among us that day was a button on the radio which read, "Dark". Thinking that it was some cool feature that actually requires a button made just for it, we pressed it and all it did was turn off the LCD backlight to the radio. Talk about a let down! LOL!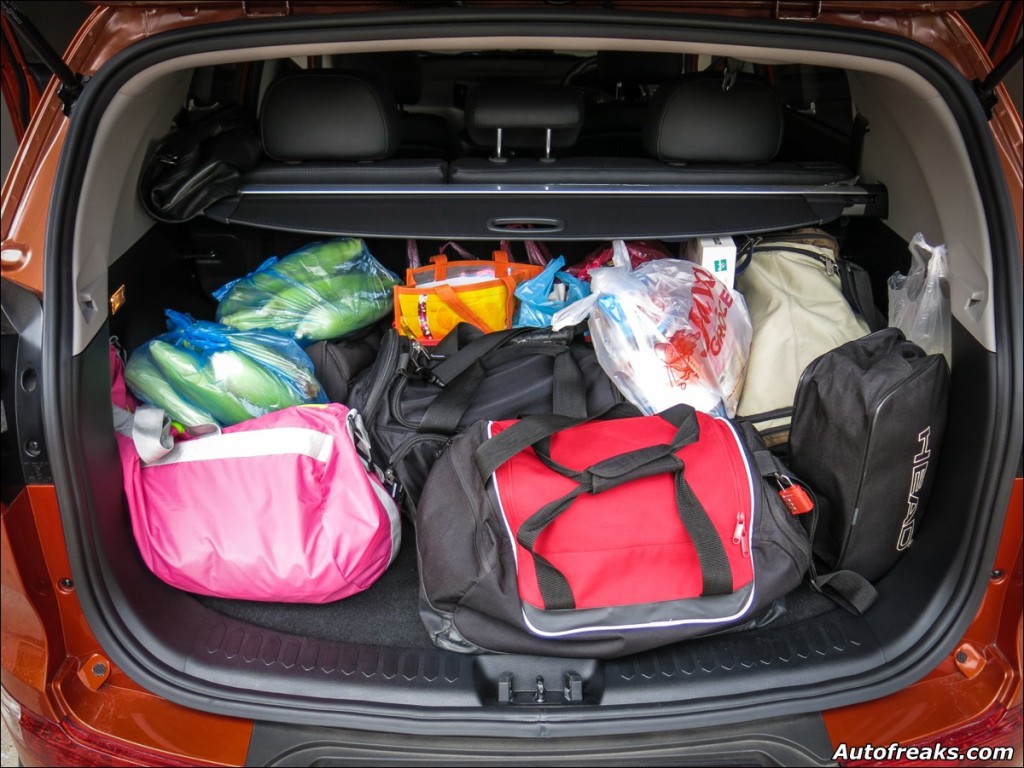 When it comes to practicality, the Sportage has one of the largest boot area in it's class. It gives more than 700 litres of space and we managed to fit in 5 pieces of luggage and a gazillion corn (my friends were a little over-enthusiastic at the market). Then again this was mostly soft bags as we only went up for a couple of days. If only we intended to play golf and the golf bag would have been a good yardstick to compare against.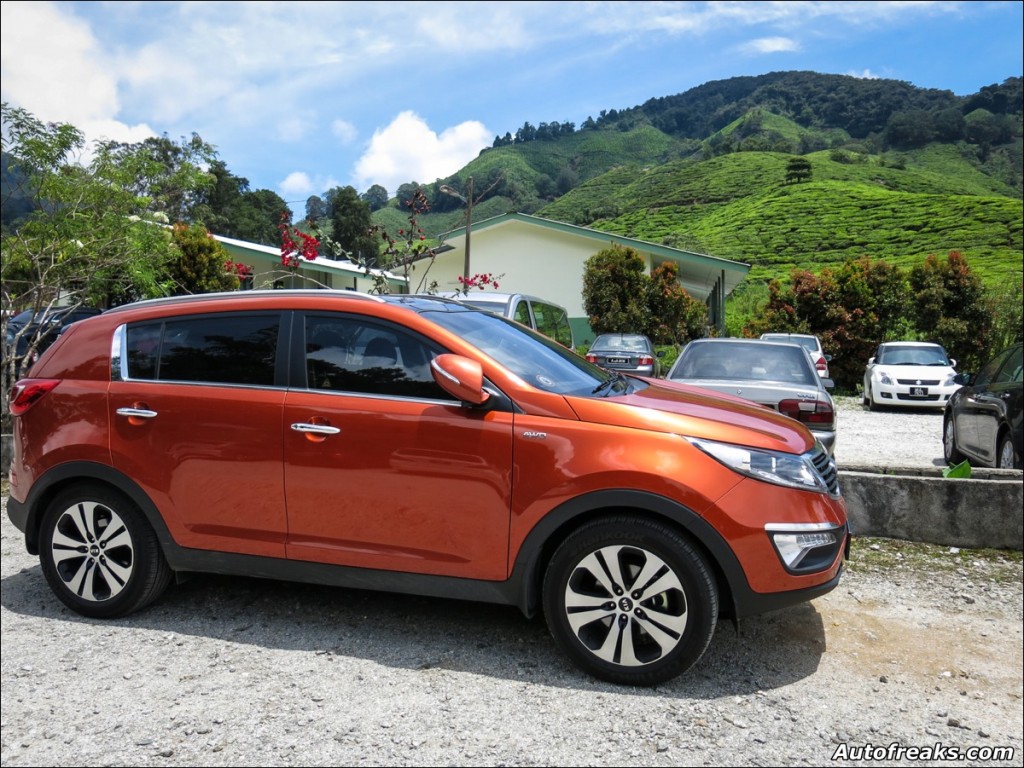 At the end of the trip, before heading down to Ipoh, we took a trip to the Boh Tea plantation where I remembered that the route heading into the place wasn't really suitable for cars. By cars I meant cars that wasn't lowered and by lowered I meant people who have that slammed look on their cars with crazy offset wheels. I thought that the AWD system on the Sportage would be perfect for the route in, only for us to find out that the roads have been paved and getting to the place was very easy. Just a point to note that the route does get very narrow at certain points.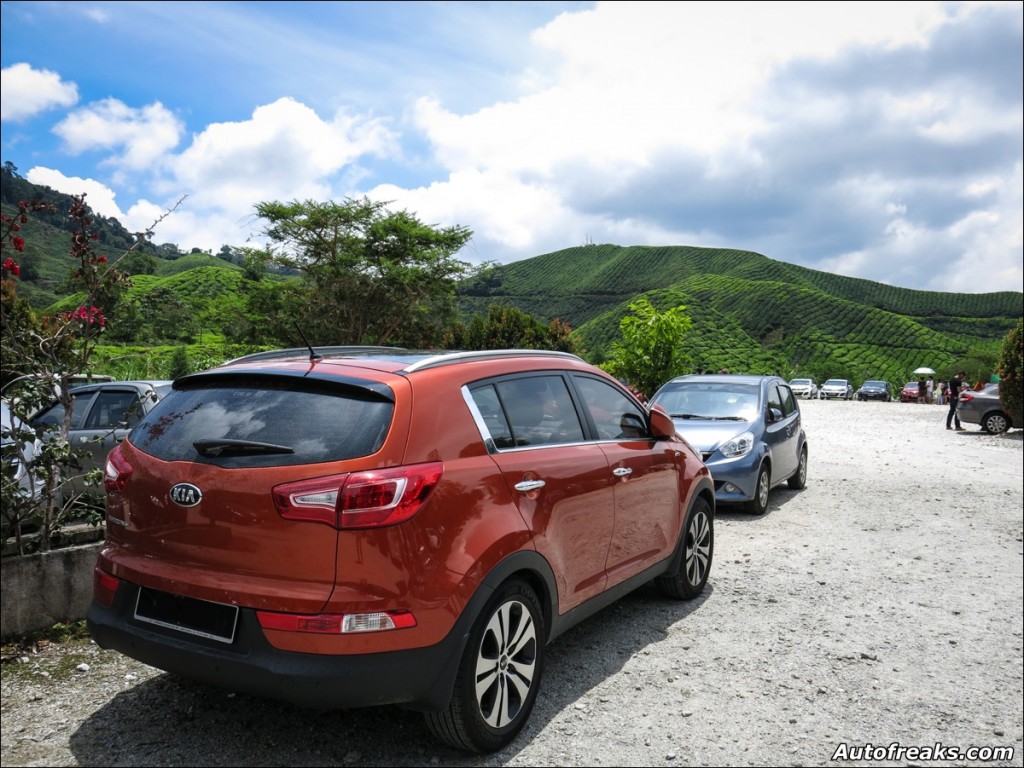 One thing I have to say is that from the looks of the car, I really can fall in love with it. The colour combination of orange amidst the green tea plantation was just right and it goes well with it's chrome trimmings. You really can't fault it because of it's looks, in all honesty. Even the rims does have a certain flair to it if you look at the overall design.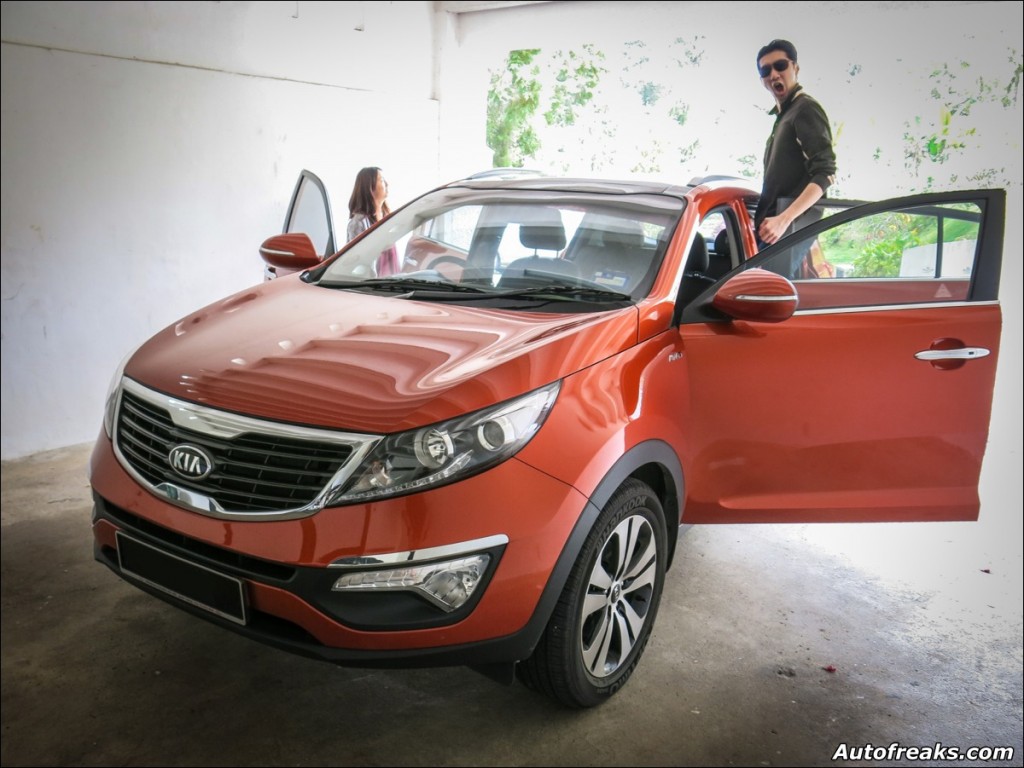 The sunroof was a nice touch to it, I know most Malaysians, me included, would be paranoid about the rubber seals in our weather and how long do we have to wait before the rain starts seeping into the car. But you know, at the right place, the right temperature and the right time, the combination of cool air, sunroof open and fresh air just about makes it all worth it.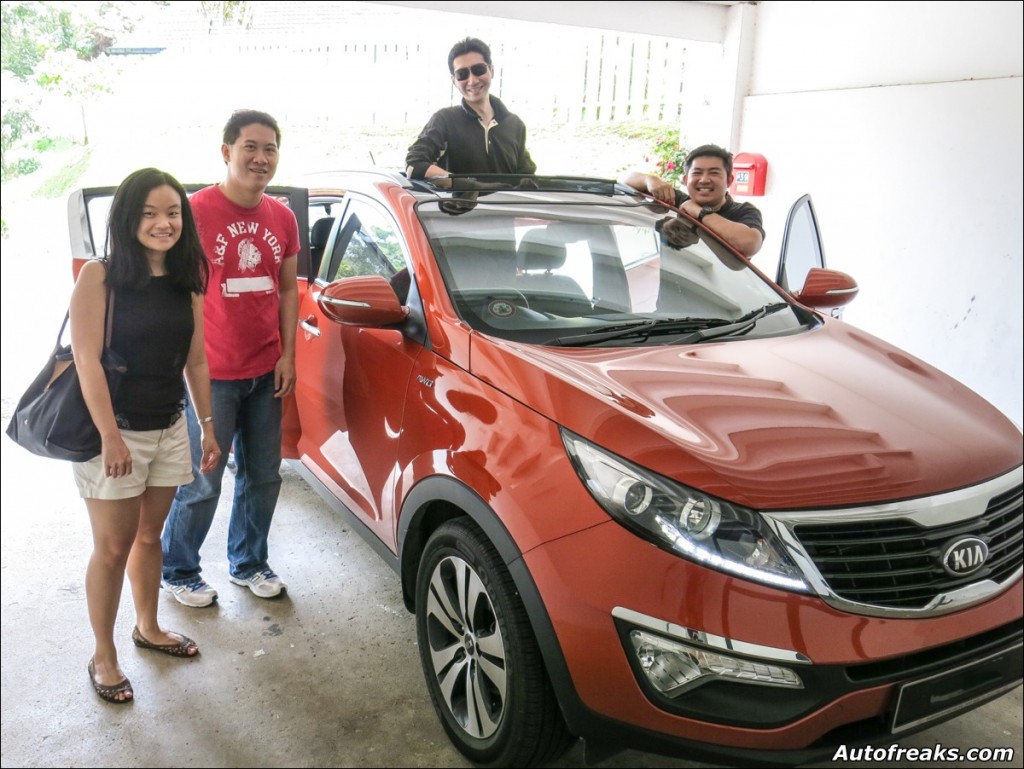 If you asked me about owning a KIA, or any other car in particular, I will always ask you what is it that you would want in your car. In this situation, I really couldn't fault the KIA Sportage. It brought us up to Camerons and back, brought us to good food and we all enjoyed ourselves.
But Malaysians being Malaysians, it is always about the numbers game. The KIA Sportage is priced at RM135k whilst it's competitors are aplenty in that price range. Coming in cheaper would be the Mitsubishi ASX, the Suzuki Grand Vitara and the Hyundai Tuscon as well as the CKD version of the Mazda CX5. And those that cost more would be the Honda CRV and the Subaru XV. Competition is fierce and if you were to ask me, if I compare them based on pure looks, I would be torn between the Mazda CX5 and the Volkswagen Tiguan 1.4 but in terms of practicality especially when it comes to boot space, the Sportage seems to be the clear winner.
*This is the personal opinion of the writer and does not necessarily represent the views of Autofreaks.Net