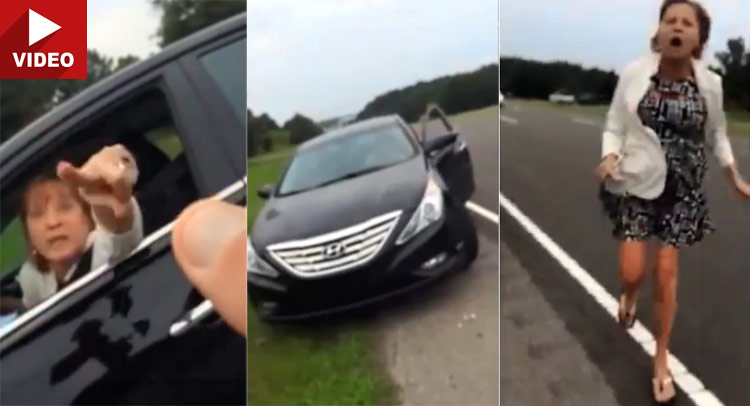 ADVERTISEMENT
It's only natural that you would feel angry and resentful when other motorist rear ends your vehicle. However, it's very disappointing when they start to become violent and lose all sense of humanity and act insanely violent with words.
The video below was captured by a motorist who was caught in a near-accident. The driver seemingly responsible for it, walked-up to apologize to the other motorist who was driving a Hyundai Sonata.
While keeping calm and apologizing, the polite motorist was being slammed left and right with a racist rant by the female driver.  We'll spare you the verbal details in the video above but be warned that it is not safe for work. 
Source: Carscoop