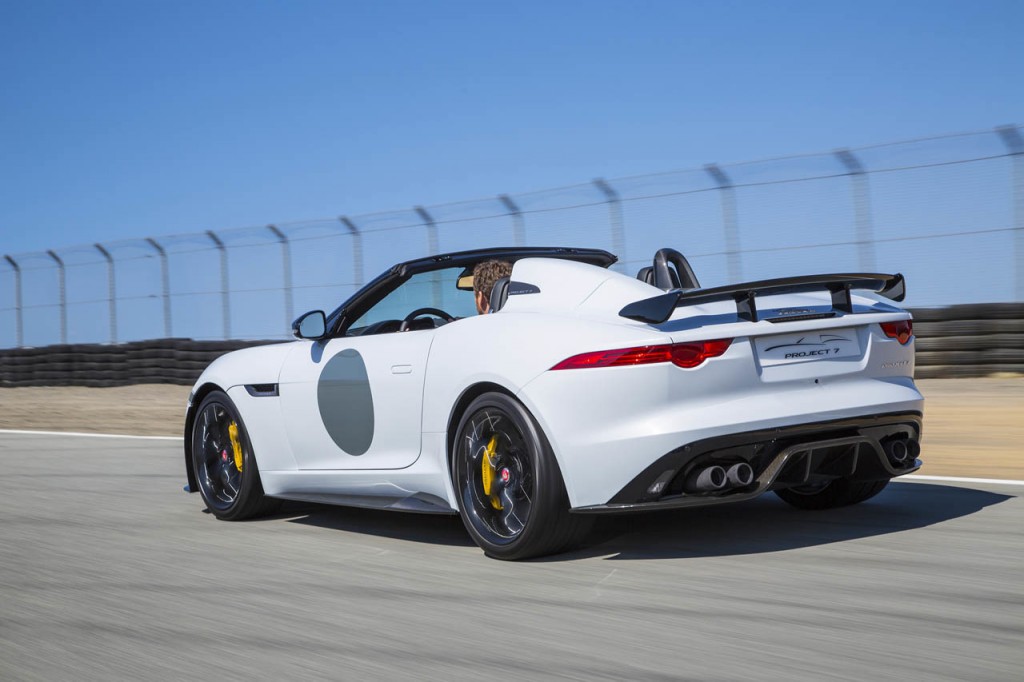 ADVERTISEMENT
Besides the lightweight E-type that makes its public debut at Pebble Beach this week,  Jaguar also took the opportunity to reveal an exclusive U.S spec version of the F-Type called Project 7 vehicle. Aptly named to honour seven Jaguar overall wins at the 24 Hours of Le Mans, F-Type Project 7 is inspired by the Jaguar D-Type which celebrates its 60th anniversary this year.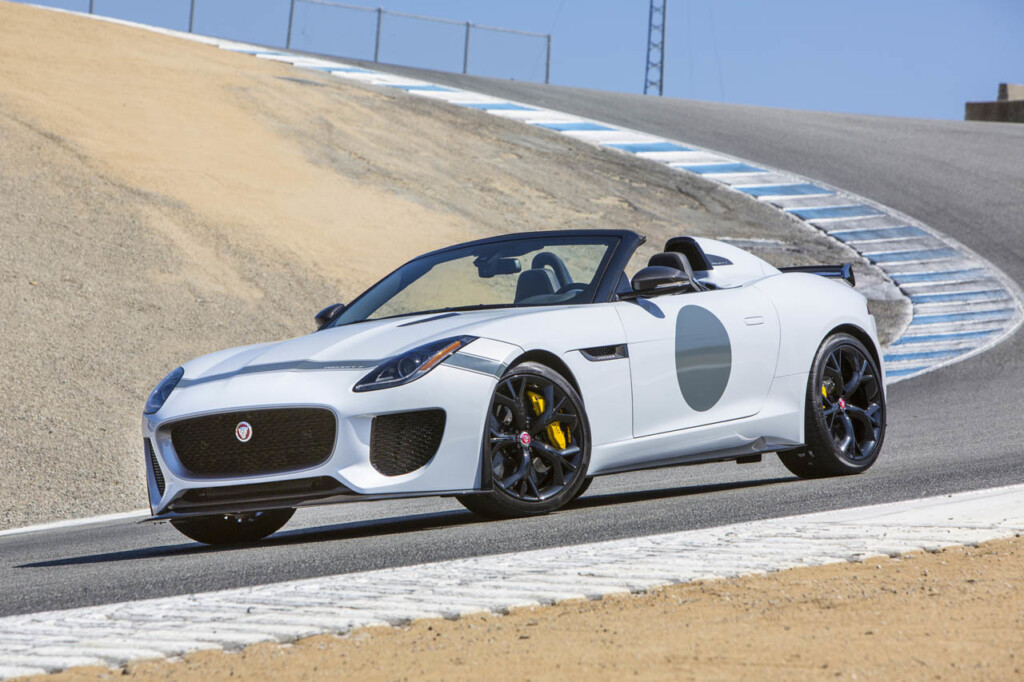 Created by the Jaguar Land Rover Special Vehicle Operations team, the F-Type Project 7 will be a limited production all-aluminium, fully road-legal two-seater roadster with bespoke aerodynamic aids. To further emphasize the Jaguar racing heritage, the vehicle will feature a 575hp 5.0-litre supercharged V8 engine with a 0-100 km/h acceleration time of 3.8 seconds and an electronically-limited top speed of 300 km/h.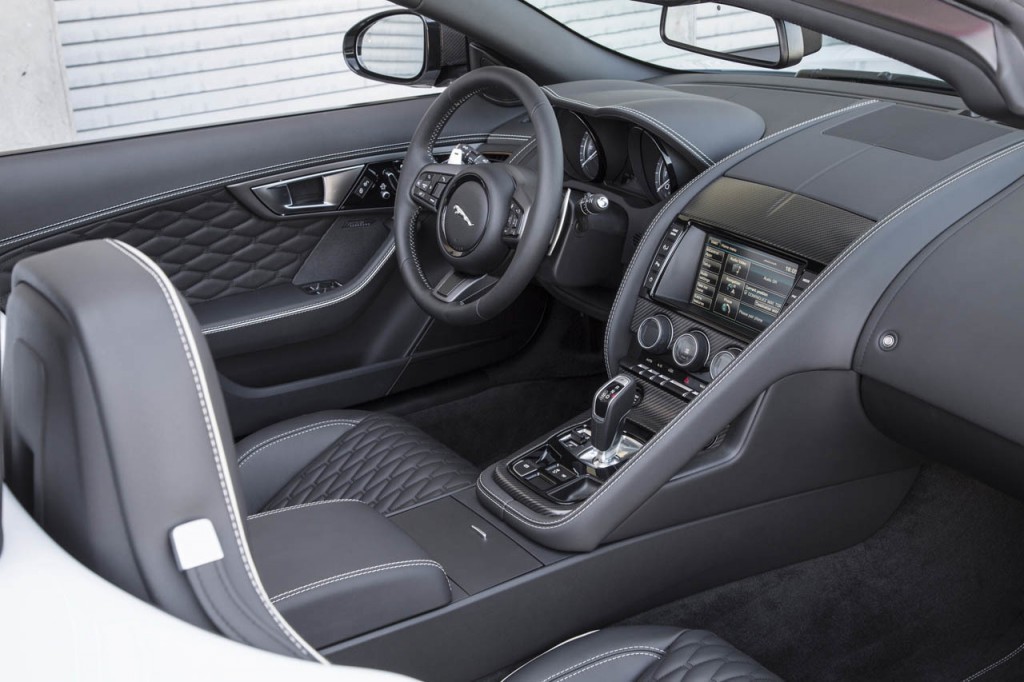 The F-Type Project 7 will arrive in the United States market in two standard colour schemes – Glacier White, a metallic white which is the feature colour for the model and Ultra Blue, a metallic take on French Racing Blue and the signature colour of the Jaguar Land Rover SVO team. British Racing Green, Ultimate Black and Caldera Red will also be available as optional upgrades.