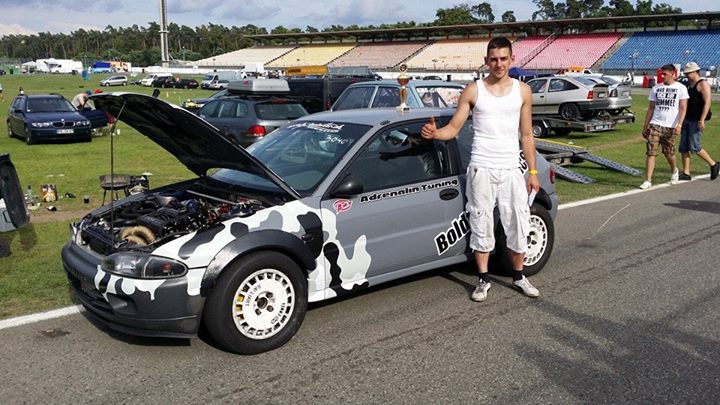 ADVERTISEMENT
Remember the grey Proton Satria, sorry, Mitsubishi Colt that's owned by a German chap named Matthias Boldt of Boba Motorsport? As we posted here before, this little hatchback stunned everyone, including us in Malaysia as the car and engine are familiar in this land. Now here's the latest video from Matthias on his latest adventure with his grey Colt, where this time they participated in a drag race at Public Race Days Hockenheim 2014 in Germany.
That monstrous Colt, whose 2.0-litre Mitsubishi 4G63T turbocharged engine produces a whopping 978bhp with 871Nm of torque, defeated all cars with style to win the Open Class category. That car does the quarter-mile in 9.29seconds at 251.4km/h!
Also, you can visit their Facebook page here to find out more about these guys. We did an interview with the man himself. Did we mention that car was his daily driver?
[Source: Boldt-Mechanics]