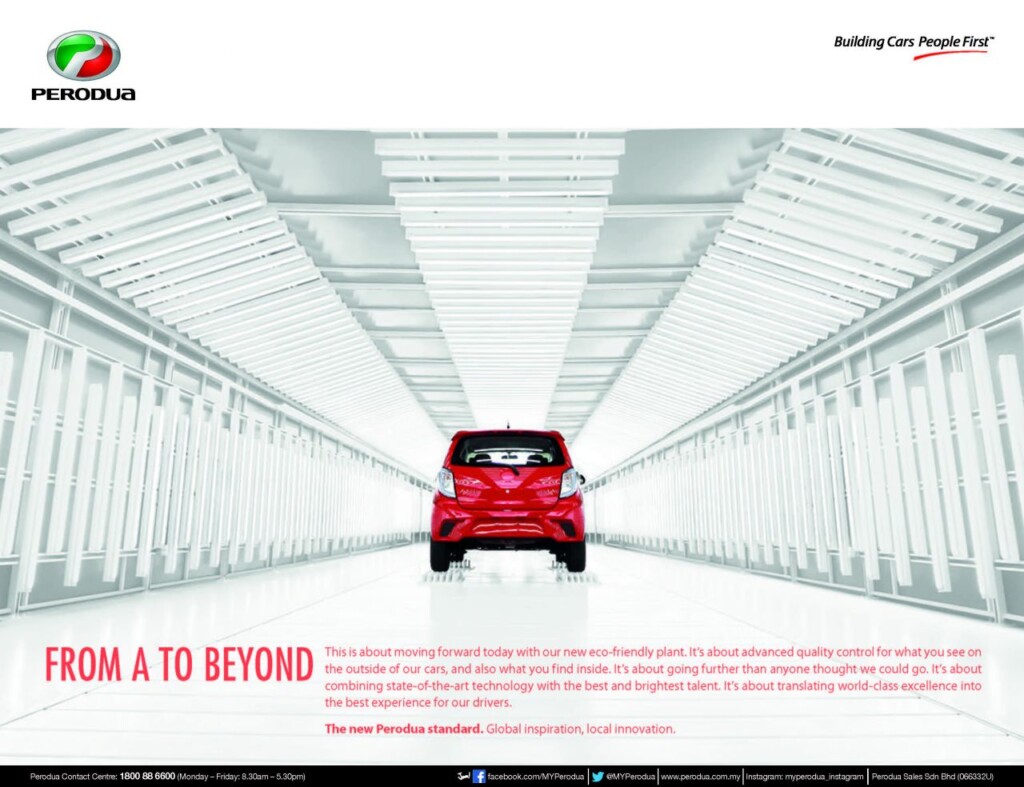 ADVERTISEMENT
Good news for those seeking to buy their very first car, Perodua will begin accepting bookings for its latest model, the Axia from tomorrow, Friday 15th August at all its 180 sales showrooms nationwide. The Axia (pronounced 'ah-zee-ya') is Malaysia's first Energy Efficient Vehicle (EEV), and should do well for those looking for an affordable means of personal transport, seeing as how its price is a (tentative) RM 24,900 (for Peninsular Malaysia, solid).
The latest model is Perodua's most fuel-efficient car to date, that can potentially travel up to 21.6 km on one litre of RON95. Spacious, packed with unique Malaysian features and a claimed overall low cost of ownership, it should make a great 'start-up' car for young Malaysians, especially those on a tight budget seeing as how the Axia booking fees are a mere RM250 and RM300 depending on variant.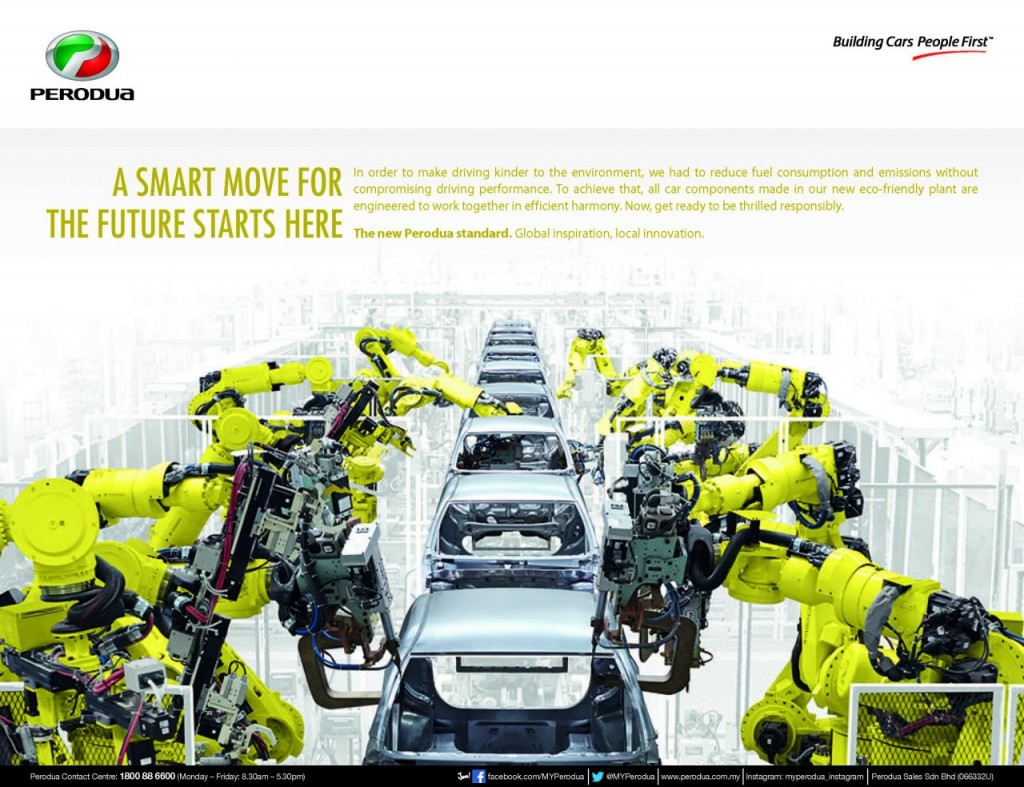 "We welcome all Malaysians to come to our sales showroom to know more about our latest and most exciting offering," Perodua President and CEO Datuk Aminar Rashid Salleh said. Slated to be launched soon, the Perodua Axia is the next generation Perodua model that is produced via Perodua's modern and ecologically-friendlier new manufacturing plant.
Among the key features of the plant include a water-based paint formula, which is less abrasive compared with the solvent based paints it currently uses. The high level of automation also improves quality while at the same time reduces cost. The name "Axia" was chosen by combining the word Asia, while including the "X" as a Roman numeral for the number 10 – representing Perodua's 10th model.
"We believe that the Perodua Axia is competitive in the region, which is why the word "Asia" was incorporated into the name; in addition, this vehicle also represents a whole new standard for us. This standard can be categorised by 4 key highlights, which are environmentally friendly, very spacious for a compact vehicle, easy driving and economical in terms of the overall cost of ownership," Aminar said.
The Perodua Axia comes in 4 variants; Standard E, Standard G, Special Edition and Advance. It also comes with a 5-year warranty – another first for Perodua. With a tagline "Your Smart Move", the car represents Perodua's efforts in becoming globally competitive in terms of styling, features and price competitiveness. The tagline also signifies that this car is a smart buy.
Elaborating on the spaciousness of this new model, Aminar said that this car will not only be able to fit 4 travel bags as it has a 260-litre capacity but also very flexible to allow maximum comfort and usage. In conjunction with the Syawal month, Perodua is holding a nationwide Raya Open House at all its sales and service outlets, from 16th to 17th August, to celebrate with its customers and also offer more information on the Perodua Axia. "Our customers and the public are invited to all our sales and service outlets on the 2 dates mentioned," Aminar said.