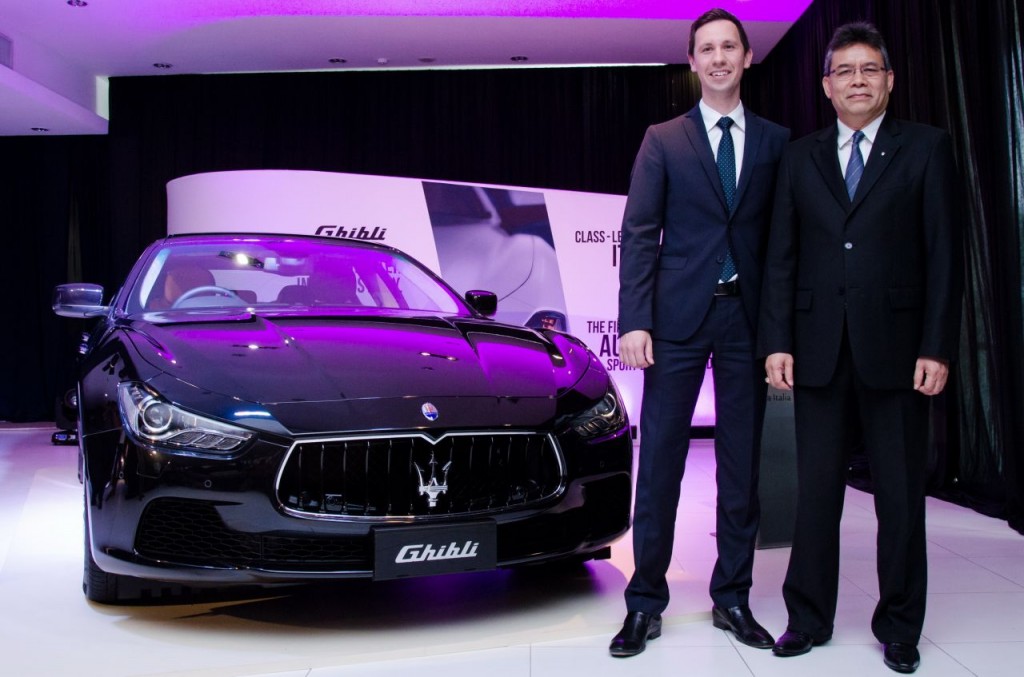 ADVERTISEMENT
Maserati continues with its global expansion strategy and reports that sales in the South East Asia and Pacific (SEAP) region have almost tripled in the first half of 2014, achieving 214% growth over last year's result. In fact, the result of the first 6 months of 2014 exceeds the overall sales of 2013.
All countries of the region are growing in double and triple digits including Malaysia, apart from Singapore where sales are still affected by a change in government regulation for taxation and financing. Its  highest sales is in South Korea with over 700% growth since last year. The company however did not disclose any numbers of units sold in South Korea.
In the Malaysian market, the brand also recorded impressive numbers, growing by 144% in the first 6 months of 2014 compared to the same period last year. The increase in sales has been largely attributed to the introduction of the new Maserati Quattroporte as well as Maserati's new sports executive sedan, the Ghibli. The new Ghibli that was officially launched a few months back comes with an attractive starting price of RM538,800, hence there is no surprise that NAZA Italia Sdn Bhd has been receiving a lot of bookings for its new model. 
In order to continue to contribute to domestic and regional growth, NAZA Italia Sdn Bhd is planning to invest in its domestic facilities in Malaysia. The company plans an extensive showroom update in order to enhance the experience of existing and future customers of the Italian marque. This update will be in line with Maserati's global corporate identity and feature a dedicated delivery area, merchandising area and configuration area that will display the extensive array of customisable options including interior and exterior options.
Aftersales facilities such as the workshop and customer lounge will also be enhanced to further improve the company's level of customer service in light of Maserati's growing sales in Malaysia.
Over the coming years, the company aims to achieve an annual SEAP sales volume of 50,000 units, primarily through introduction of new products such as the Maserati Alfieri, which was first presented at the 2014 Geneva Motor Show and entering new markets with the introduction of a new model in the SUV segment.