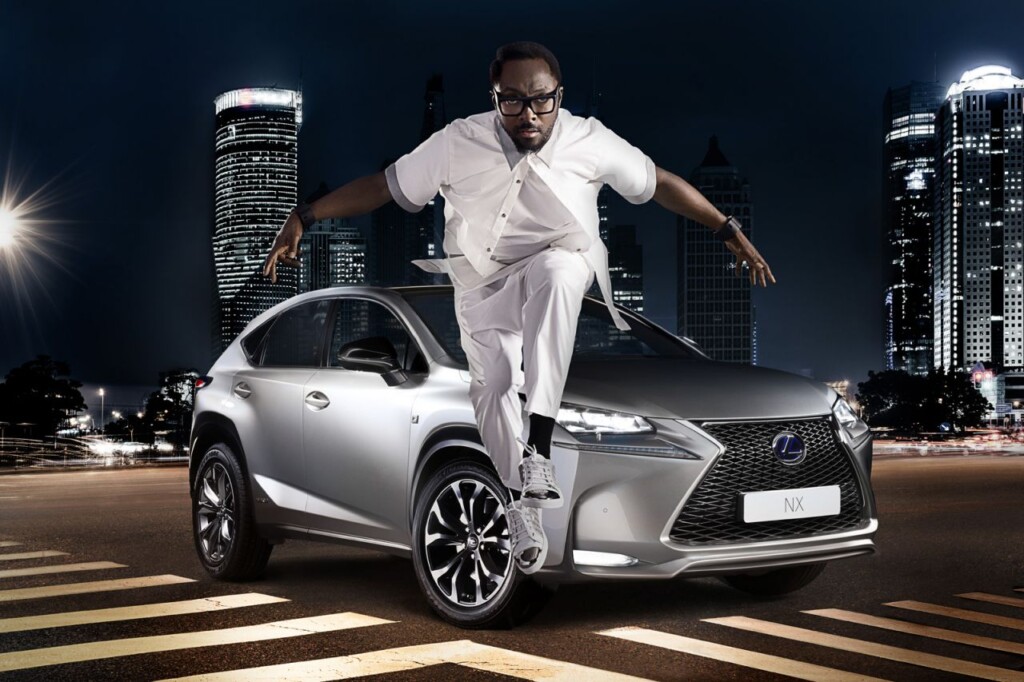 ADVERTISEMENT
Lexus Europe has formed a partnership with popular American musician will.i.am to promote its "provocative design and technology" as part of its Striking Angles campaign to launch the new Lexus NX.
Lexus says the collaboration will encompass the worlds of music, design and technology. As part of the overall campaign, will.i.am will design his own limited edition take on the NX and will also star in the brand's latest television commercial, due to be released later this year.
"Whatever I do I want it to be striking, I want to innovate and revolutionize and my partnership with Lexus on the Striking Angles campaign is no different. Inspired by a shared philosophy in design, we've been able to work together on a multi-faceted campaign that will challenge design conventions and fuel people's imaginations," said will.i.am.
To launch the partnership, Lexus has released a short film featuring the singer, which brings to life his song "Dreaming about the Future", first debuted as part of his Pyramidi installation at the Barbican's Digital Revolution exhibition in London.
Lexus supported the installation which combines music from both digital and analogue formats with visuals made through projection mapping. The graphics from the installation are also used in the short film below.