ADVERTISEMENT
Always dreamed of riding Honda's MotoGP machine that's making Marc Marquez unstoppable in MotoGP? Then there's good news as Honda is planning a replica of this year's RC213V race bike that will be close to Marquez's bike, which has brought him six victories out of six races on this year's MotoGP.
According to sources, the bike will be essentially an RC213V with blinkers and a headlight. Headlights can be mounted on the front and can be removed should the rider wants to replicate Marquez on a race track. However, the state-of-the-art seamless gearbox seen on the MotoGP bikes will not be included as it is exclusive for the million dollar race bikes. In other words, it's too expensive to be included into a street bike.
The good news is that the 1000cc 4-stroke engine that produces 235bhp will be retained in this RC213V replica and judging from its weight of slightly more than 160kg, expect a colossal power-to-weight ratio that could make this bike the fastest among street legal bikes. The bike will also include various electronics to facilitate riders.
It will have carbon bodywork with DZUS fasteners, with exposed carbon, minimal logos and full-on race numbers. In other words, the aesthetics will look more or less the same as the MotoGP test bike liveries seen in Sepang during February prior the season opener in Qatar. It is still street legal, but it is claimed that the replica will not be able to hit its full potential until it is brought to a race track. Sounds like Honda's pulling a Nissan GT-R on this one.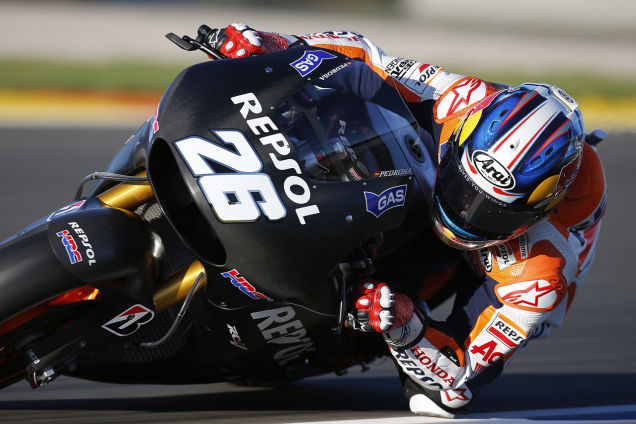 Seems like Honda has set its sights on the exclusive Ducati 1199 Panigale R for two-wheel glory on the street. No price has been revealed, but expectedly, it's not going to be cheap.
[Source: Indefinitelywild]