There are many car models that are often overlooked or ignored by the public, and sometimes even glowing reviews from motoring hacks aren't good enough to sell a car, as always many buyers rely on word of mouth from friends or family while making a vehicle purchase. That explains why cars such as the Perodua Myvi, Toyota Vios, Toyota Camry and so on seem to sell like hotcakes, while cars that are sometimes better than the aforementioned models never even leave the showroom. With that, we have identified five of the country's most underrated new cars that deserve your consideration.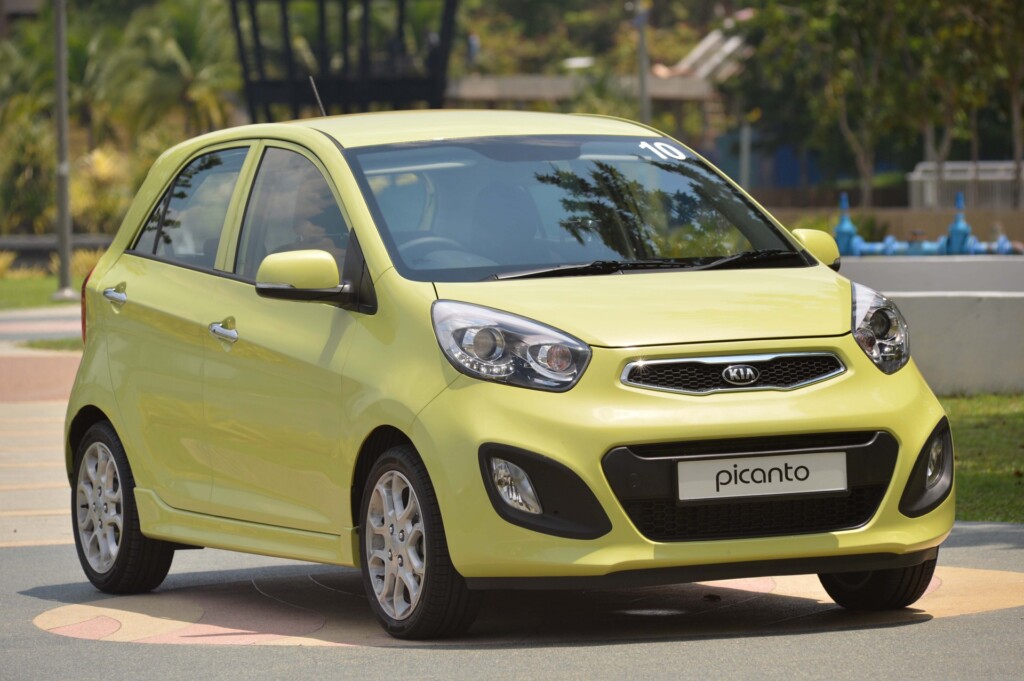 ADVERTISEMENT
The KIA Picanto
Price: RM54,888 (Manual, RM59,888 (Auto)
Buyers of this segment will consist mainly of first-time car buyers and usually opt for a safer option, which explains the Perodua Viva being a default choice. But by adding an additional RM20K or so for the price of a new Myvi 1.5L Extreme can get you the keys of one of the best superminis in the market, the Kia Picanto.
Gone are the days of Korean cars which were expensive to maintain or poorly equipped, as the new Picanto is a game-changer in Malaysia's A-segment hatchback market. While the highest range of the Perodua Viva has only two airbags as safety features, the Picanto is generous by providing six airbags, and not forgetting it has a plethora of features, ranging from ABS, EBD, Brake Assist, Traction Control, Electronic Stability Control, Vehicle Stability Management, Rear Parking Assist, Hill Start Assist with 4 sensors, ISOFIX seats and DRL lights. The new Picanto has permanently diminished the fact that A-segment cars have a spec level of a wheelbarrow.
Despite that, there aren't many new Kia Picanto's on our roads and that's a huge shame, considering that we should applaud Naza Kia's effort for introducing a budget hatchback packed with goodies that could even put a few Japanese C-Segment cars to shame.
Volkswagen Polo Sedan
Price: RM87,888 (w/o Insurance)
The B-segment saloon market is easily one of the toughest markets to crack in Malaysia and we can see this German entry is in for the fight of its life when it comes to challenging the usual suspects from Japan. First launched in 2012 at RM99,888, it didn't get much fanfare until the price dropped to RM86k when the CKD version was launched in late 2013. Despite that, there are more Vios, City and Almera on the roads than the Polo Sedan. The quality control and after sales service problems that plagued VW Malaysia hasn't done the Polo Sedan any favours either.
Despite that, The Polo Sedan is probably one of the most affordable continental cars in the market. German engineering has done wonders to the cars' chassis as the Polo Sedan handles with more composure compared to its Japanese rivals. The simple and proven 1.6-litre engine and regular 6-speed automatic gearbox means you will not face problems unlike the other VW models in the market. Keen drivers looking for a B-segment saloon that is good to drive should not discount the Polo Sedan at all.
Hyundai Veloster
Price: RM116,915 for manual, RM121,915 for auto, RM132,915 for premium auto
The small coupe market may be a niche market in Malaysia but undoubtedly it is competitive, with the Minis and Honda CR-Z selling relatively well here. Perhaps the main criteria for buyers in this segment is attractive looks rather than 0-100km/h figures, which explains the aforementioned models getting into many higher-middle class homes. However, there is another funky and gorgeous coupe from Korea that deserves attention too, the Hyundai Veloster.
It may be unable to outrun the Mini Cooper or save as much fuel as the Honda CR-Z, but that's not the point as the Veloster's looks alone will make younger buyers grab their chequebooks. With the Honda CR-Z's status in Malaysia in limbo due to the new NAP, and the base Mini Cooper RM50K more expensive than the most expensive Veloster, this puts the Korean in a better proposition. Besides, rarity and exclusivity is a good thing in this segment, hence driving a green Veloster will turn more heads in the streets of Bangsar than both the Mini and CR-Z.

Proton Inspira
Price: From RM78,954.30 for manual 1.8, RM85,741.30 for Executive 2.0 CVT, RM92,839.30 for Premium 2.0 CVT, RM102K for Super Premium 2.0 CVT
Some may call it fake a Lancer or "replica" GT wannabe, but take away that negativity and you'll be surprised that the Proton Inspira is one of the most value for money saloons in the market. Launched four years ago to replace the ageing Waja model, and while it seems Proton has gone backwards by returning to rebadging a Mitsubishi model, you'll be surprised that the Inspira is well equipped for a C-segment saloon under the 100K bracket. There's even mention that Proton has made the Inspira a much better handler than the Lancer itself! While the Lancer is aimed at those who seek a sportier drive, the Inspira will suit those who seek comfort while retaining its exceptional handling characteristics. Do we need to mention the Inspira has one thing the Lancer doesn't have – a proper manual gearbox.
Perhaps it was victimised by Proton's questionable product line where as you can see, there were currently 4 C-Segment cars from Proton. Not forgetting, Proton's notorious quality and after sales image has triggered car buyers to look for Japanese B-segment brands. Nevertheless should someone look away from the badge and desire something more than a typical City/Vios/Almera for such pricing, you can't get any better than the Proton Inspira. Just forget the Super Premium variant.

Suzuki Kizashi
Price: RM147,888 for SDLX trim and RM158,188 for Premier Trim
Get a friend of yours to play a game called "Find the Kizashi", where the first person who spots the huge Suzuki sedan on the road will win a meal at the mamak restaurant from the loser. Guess what, both of you will walk away with an empty stomach as that is how difficult it is to spot one Suzuki Kizashi on our roads.
Launched in Malaysia in 2012, this sporty D-segment saloon did not make any impact in Malaysia. Perhaps it was because Malaysians just couldn't accept a D-segment saloon from a renown 'small-car' carmaker, and went for the usual Camrys and Accords, is the reason why the Kizashi's sales figures can probably counted with your fingers. Undoubtedly, owners of Camry and Accord will get fuss-free motoring and good resale value, however they will not enjoy something that Kizashi excels at – ride and handling.
Suzuki's "know how" on making fun cars is well demonstrated with the Swift, and there's no exception when it comes on how the Kizashi performs as well. Also, the Kizashi is a lot more handsome compared to its rivals and it is directly imported from Japan. Besides, rarity is a good thing and the Kizashi fits the bill. Do you wish for a D-segment saloon that is rarer than the Ferrari 458? Look no further than this!