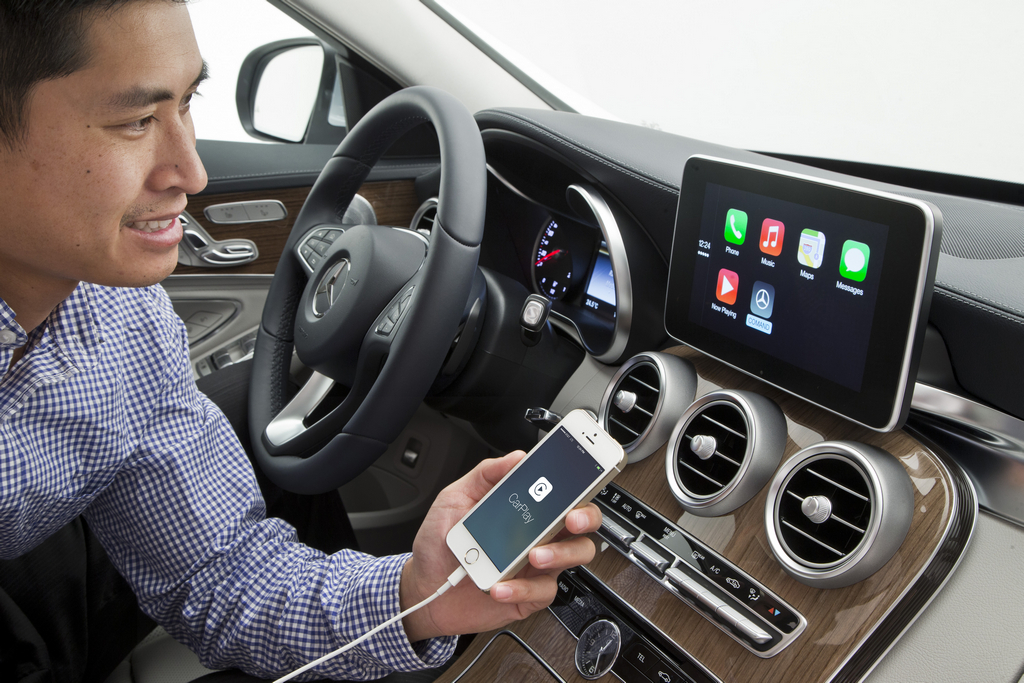 ADVERTISEMENT
Not to be outdone by Volvo, Mercedes has announced that future vehicles will feature Apple's CarPlay technology. Mercedes-Benz will be the first German premium automotive manufacturer to bring Apple's "CarPlay" infotainment system based on the iPhone into cars. How the system operates in vehicles is being demonstrated by Mercedes-Benz in a new C-Class at the Geneva Motor Show.
What belongs together is growing together: smartphones have become an indispensable part of everyday life, and embedded in-vehicle infotainment systems currently communicate intensively with the outside world. The seamless integration of these two systems is able to provide customers with maximum comfort.
"Two years ago we set a new trend with the integration of the smartphone into our vehicles, and Apple and Google have picked it up," according to Prof Dr Thomas Weber, Member of the Board of Management of Daimler AG, responsible for Group Research & Mercedes-Benz Cars Development. "We offer our customers an ideal in-car infotainment system. We are constantly developing the connected car with the latest technologies available, so that every Mercedes-Benz driver can use their smartphone in the car in full comfort and safety."
Yes, that is right. Mercedes is not going exclusive with just Apple but also with Google.